Explore Exhibition Stand Build Solutions in Germany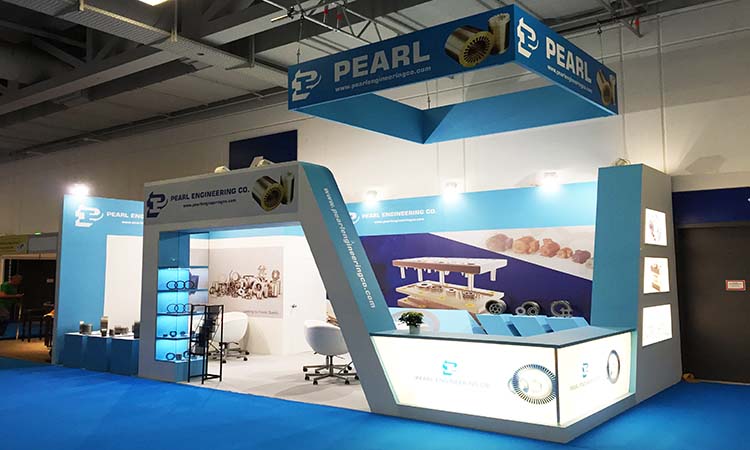 The exhibition booth should have to demonstrate the company's image giving the audience certainty helping form stronger relationships. If your business doesn't currently have a product identity, team up with a qualified design team that might help you generate one. It's the face of your business and it will help you gain customer loyalty.
Building your character is as essential as the products you're advertising and selling. Strong brand reputation also means that exhibition prospects will find it better to recognize you. When designing your booth, consider your trade show objectives and information you want to communicate. If you only wish to gain brand awareness and let everyone know your core values, you can do it by using consistent brand colors, your logo & graphics and good structural stand layout.
If you're launching a new product, your stand ought to also highlight your new products or services. Product launches and demonstrations attract more prospects, so make sure your stand tells everybody that something exciting is happening.
A distinct exhibition strategy with an exhibition booth design plays a significant role in your trade show achievement. Ensure you have a list of all trade shows and events you will be attending and floor space you'll get at each. This will help you decide which  booth type and exhibition stand build will be the most effective.
Decide which exhibition design and size performs most effective for your company, its time to consider about graphics. Your exhibition booth must have bold graphics that take everyone's attention. Graphics you use should always display your current products and services, so attendees know what you have to offer trough the exhibition booth design concepts. find out more
Designer along with the customer, considering the surroundings concerned with the visual appeal of the booth design contribute to create a new amazing concept. As architecture is compelling, new ideas, methods and features are always welcome in design styles. An experienced designer use inert expertise to create and adopt a design that fulfills the aesthetic demands of client, visitors and the environment.
You don't have to stay with static images when designing your exhibition stand. Use animated graphics and videos to capture attention of visitors. Consider bespoke videos on TV screens, fun projections, instructive slideshows and branded games. Interactive displays and moving images will allow two-way communication between your brand and your customer attracting more visitors. More info
Last Updated on June 29, 2020 by Traxor-designs